For eReaders
Click on the below image for product 3D rotation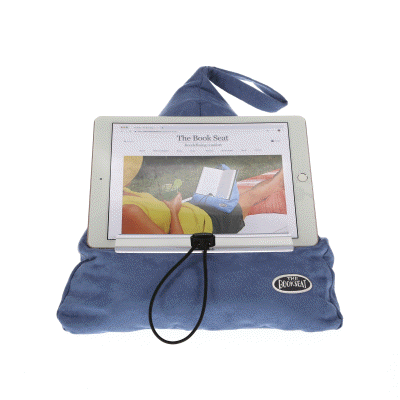 Read, watch and browse without having to awkwardly hold your tablet!
Avoid 'pad neck' and experience hands-free relaxation with your iPad, Kindle, smartphone and other tablets of all sizes!
Landscape or portrait, simply sit your device in The Book Seat using the clear stabiliser to hold it in place.

The unique shape and design reduces direct contact with the back of your device, allowing for a ventilation path, which means your device will be 'cooler' on The Book Seat!
"Simplicity at its best! You need this! I love this! It's light weight, easy to insert my iPad, easy to adjust to the right height for lap or table usage. This will be a great Christmas gift for family members for their readers and iPads!" – Mary M. Smith